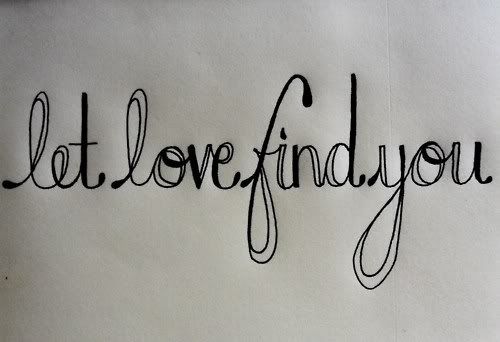 Love can hurt us so bad…but at the same time it can heal us too. Love can drive us mad. It can drive us crazy. But one thing for sure, if we truly love someone with sincerity, no matter how bad they've treated us, we'll never get tired of listening to "I'm sorry" or "it won't happen again, I promise" repeatedly. Love is a human nature.
However, in my case, I guess I'm not trying to resist love. I just don't want to be hurt anymore. For now, I think chasing His love is the most vital thing to do. Because I believe that in the end, I'll meet someone who will fight for me and who is worth fighting for. It is only the matter of time. Everyone has their own dream guy and I have my own too. But in order for me to meet my dream guy, I have to improve myself and change the bad side of me first. I am not perfect, indeed I'm not. I did a load of mistakes in my past and slowly it taught me a new lesson in life each day.
I will always believe that true love exists. Though, I've been hurt so many times but I think it's fair enough because I hurt others too. I'm sorry. It was never my intention to hurt anyone. Sometimes things can be so hard to explain. And sometimes the most important part is the hardest thing to tell. If I say that living the single life is fun, that's the biggest lie ever. It drags you into emptiness. Your heart feels cold and at some point you forgot what it feels like to love someone. Yet, I believe everything happens for a reason. I am slowly drowning in the sea of His love. He loves us unconditionally, and I want to love Him unconditionally too. By loving Him with all my heart, I've found peace.
At certain times in life, things don't work out exactly like what we want. The future is unpredictable. We can't have a rainbow without a little rain, remember? Have faith in Him. Believe that He is the best planner of all and his plans are always the best.