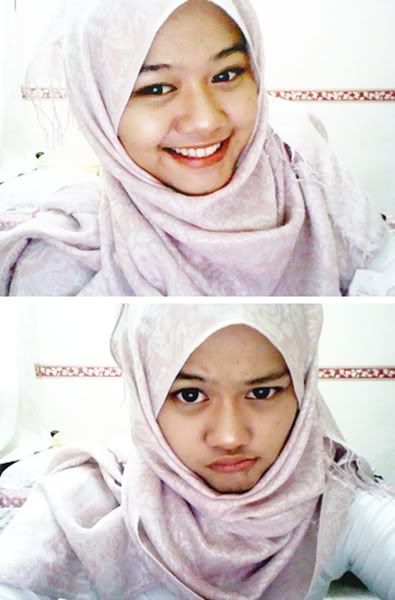 These days, I rarely post or upload pictures in my blog and Facebook. I accidentally broke my camera lens. It saddens me to think about it because I would usually fill in my free time with photographing here and there. I haven't told my parents about it and I feel sick to my stomach. I'm worried about how my dad will react when he finds out about this.

A couple of weeks ago, I went out with my family. My little brother just bought a new camera, Lomo Instax Instant Mini. Phew, I don't even know how to shorten the name ! Anyway, so he went to Pixel to buy the instant film. It's a store selling cameras and so forth. So I was thinking that maybe I could go and check out how much the lens will cost. I started searching as soon as I entered the store and stopped when I saw Canon. Unfortunately, I could do nothing but stared at the price. I remembered a few days back, I was studying the lens because I was so curious thinking how did it happen? And I said to myself, never mind, it already happened I'll buy myself a new lens. I thought I could get it for maybe RM 600 or less. Back to where I was, I stared at the lenses, the cheapest one cost for RM 1000. A few steps away, two figures were standing at the counter. My dad and my little brother were about to finish and a few seconds later they went out.

So that is how the story goes.

Now, I can do nothing but zip my mouth waiting for the right time to tell my dad about it. Oh well, I hope I have the courage to tell him now. In a meantime, I can only use my webcam or blackberry to take pictures. Sigh.