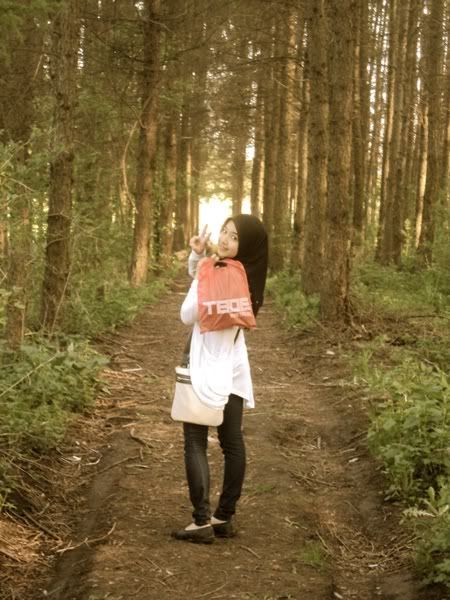 Well, I know I've introduced her long time ago. In my old entries which I've deleted few months ago. Anyway, I admire her for quite a long time. She inspires me a lot. Especially when it comes to study. She's my sister, my cousin to be precise. But I'd love to call her my sister because to us we are all siblings. A one big family. I'm grateful that I have her as my idol. She's now in Russia pursuing studies in Medicine. We've made a promise...well, let's just keep it private. Anyhow, I hope that the promise can be fulfilled.
Keep your heart open to dreams,
for as long as there is a dream,
there is hope.
Have you ever dream of something that you desire a lot in your life? I have a dream which I kept to myself for years. And still keeping it until I achieve it. I respect those who have thousands of dreams. Because the feeling is so amazing. It drives you to do whatever it takes to achieve it. I finally get it right now. For years I've been dreaming to achieve it, obstacles came along. So I took some time to look back, I believe that it has something to do with your real intention. If that's what you want, that's what you get. Well, in my case, I guess I have to understand the extent of my ability. We don't have to burden ourselves to get what we want. Sometimes we will get it but in different situation. Different than what we've plan.

You know, if you always get what you want, you're lucky. If things doesn't always come in your way, you're lucky too that Allah allows you to achieve what you want according to His plans. La tahzan, remember that His plan is the best for us. Besides, what life's going to be without a little bit of adventure? Be thankful. Always believe that the sky is the limit for us.