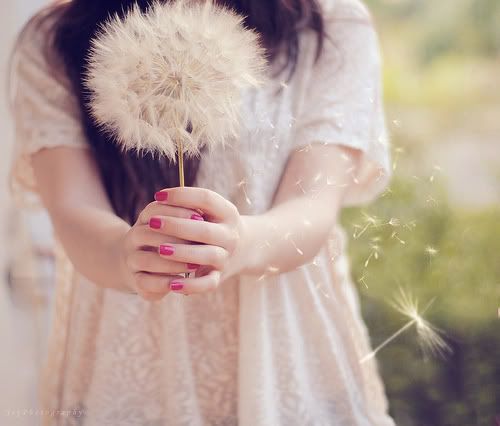 Alhamdulillah, the result has been released about a week ago, 22nd June 2011. I was so scared and I didn't check it on that day. Why? Hurm. I thought I couldn't make it. My instinct told me that I'm going to fail one of the subject. So instead of checking my result on that day, I check it on Friday. I couldn't express how happy I am up until today. And how thankful I am to Allah. It's true, if you believe in Allah and you put faith in Him, He will listen to you. To your prayers. Thank you, Allah. Thank you. I realised that I couldn't make it without prayers no matter how much effort I've put on. Have faith in Allah, my dear brothers and sisters. Have faith. Alhamdulillah, I passed all the subjects. Thought I have to take another semester. What happened was an eye-opener for me. Sometimes we don't always get what we want, whatever we have now, be thankful to Allah cause there's always a reason beneath it all.
I know I've been away for so long. Maybe I just couldn't live without writing. It's my passion and no matter how much I've tried to be away from it, I will always miss it. Blog is where I express my feelings and thoughts. Where I can meet fantasy, although I've been living in reality my entire life. I'm not sharing, I'm expressing. Maybe that's why I always love to write. And I hope I will never quit from writing, no matter what. I hope you will enjoy reading.
Life's good so far. Well, sometimes I feel lonely too. It's almost a year now. Living a single life is hard too. I never thought it could be this tough. I agree, two is better than one. But I still believe in true love. And will always wait for that day to come. Maybe it's not now. Sometimes I ask myself, am I still holding on the past? Up until now, I don't have the answer.
As for my studies, I am now applying universities in New Zealand and Australia. I hope I can make it. Of course I don't want to burden my parents to achieve what I want, so I'm going to apply for scholarship soon. And again I hope they will choose me. A step away from my dream. Allah has shown me His greatness, I couldn't believe it till now. Subhanallah. InshaAllah, have faith in Allah. Have faith.
In a nutshell,
whatever the mind can conceive and believe, the mind can achieve. So if you think you can, you can. Lastly, prays always prays and when you pray put a hundred percent faith in Allah. Put your own effort to your studies. Believe in Allah. Always.